Interactive Learning Experiences
Use these web scrolling experiences to learn the basics behind infection control actions and ways they can prevent the spread of infectious diseases.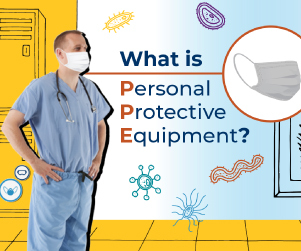 What is Personal Protective Equipment?
In healthcare, personal protective equipment (PPE) protects you from your most common problem—germs. Wearing PPE not only keeps you safe from germs, but also your patients and coworkers. Scroll through this experience to find out why PPE is important for infection control and how it works.